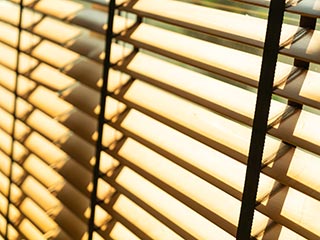 It's not surprising that motorized Venetian blinds have become so popular over these past few decades. Representing a combination of traditional aesthetics with advanced remote control technology, Venetian blinds motorized now bring users the best of both worlds, combining style and functionality in a single set of window treatments. For Yorba Linda, Venetian blinds with remote controls can make for an excellent choice, both for homes and workplaces.
The Classic Venetian Window Treatment Style
You can find Venetian blinds in a wide range of properties all over the world, and that's owed to their reliability and popularity. Dating back over a century, Venetian blinds have become a staple for office spaces and other commercial establishments, providing a slick look with functional abilities that don't overwhelm décor and blend with the corporate aesthetic very well. But homes can also benefit from Venetian window blinds, as the variety of colors and materials used can ensure they fit into practically any interior décor.
Motorized Venetian Blinds For Yorba Linda Home or Office
As remote control technology for window blinds advanced, motorized Venetian window treatments have become the new normal for many places. Using smart controls and Wi-Fi connectivity, you can get motorized Venetian blinds in any room, ensuring convenient performance and effective sunlight blocking with the push of a button. Custom made motorized Venetian blinds can suit your Yorba Linda residence and workplace perfectly, and provide significant value both in terms of aesthetics and utility.
Considering Venetian Blinds? Get a Free Quote
We're here to help customers find the perfect shading solutions for their needs, and provide free consultations on motorized Venetian blinds and many other window treatments for Yorba Linda residences, businesses, and more. Curious about different features, materials, or blind types? Call us and book your free estimate to learn more.